– CXO300 the world's first 300hp diesel outboard
Superyacht Technology was delighted to speak to Goran Bozic, Principal Engineer at Cox Powertrain at the Monaco Yacht Show. The British diesel engine innovator revealed the final concept of the much anticipated CXO300 diesel outboard engine at the show.  The product should be available to purchase from November 2018.
The launch of the highly anticipated outboard is set to be transformational for the marine industry and will deliver many advantages for superyacht tender owners over competing gasoline outboards. With petrol now not permitted on an increasing number of superyachts, the introduction of a viable diesel outboard that allows owners and operators to carry single fuel on board makes it a game-changer for the superyacht industry.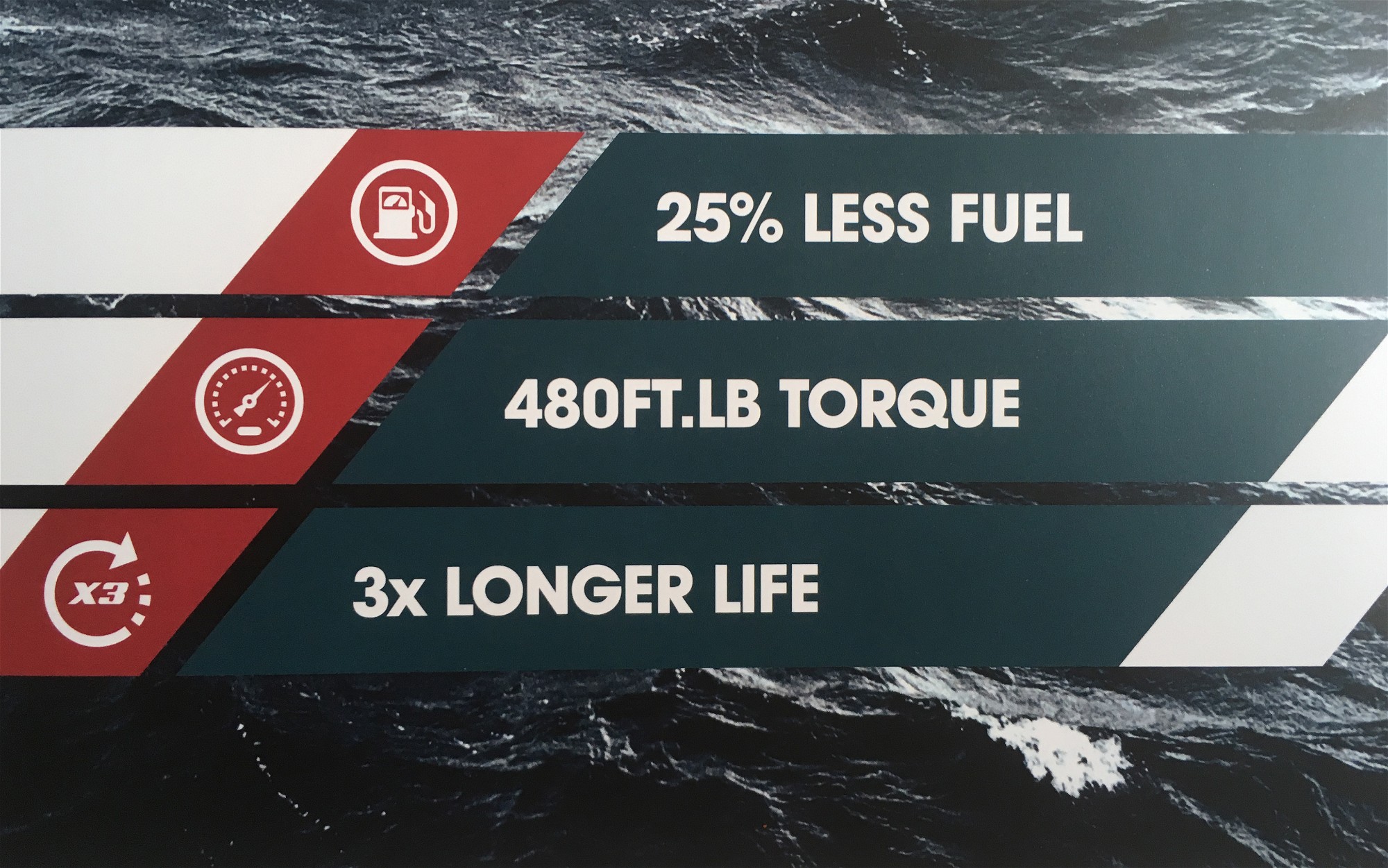 The final concept of the CXO300 is based on the proven technology of a 4-stroke, V8 architecture. It offers at least a 25% better range compared to a gasoline outboard and is designed to last up to three times longer. It has a package volume, around half that of a state-of-the-art diesel inboard with comparable fuel efficiency. It has a 100% higher peak torque at the crankshaft than the leading gasoline 300hp outboards and is 60% higher compared to a leading 350hp. This enables the craft to reach peak torque and top power more quickly.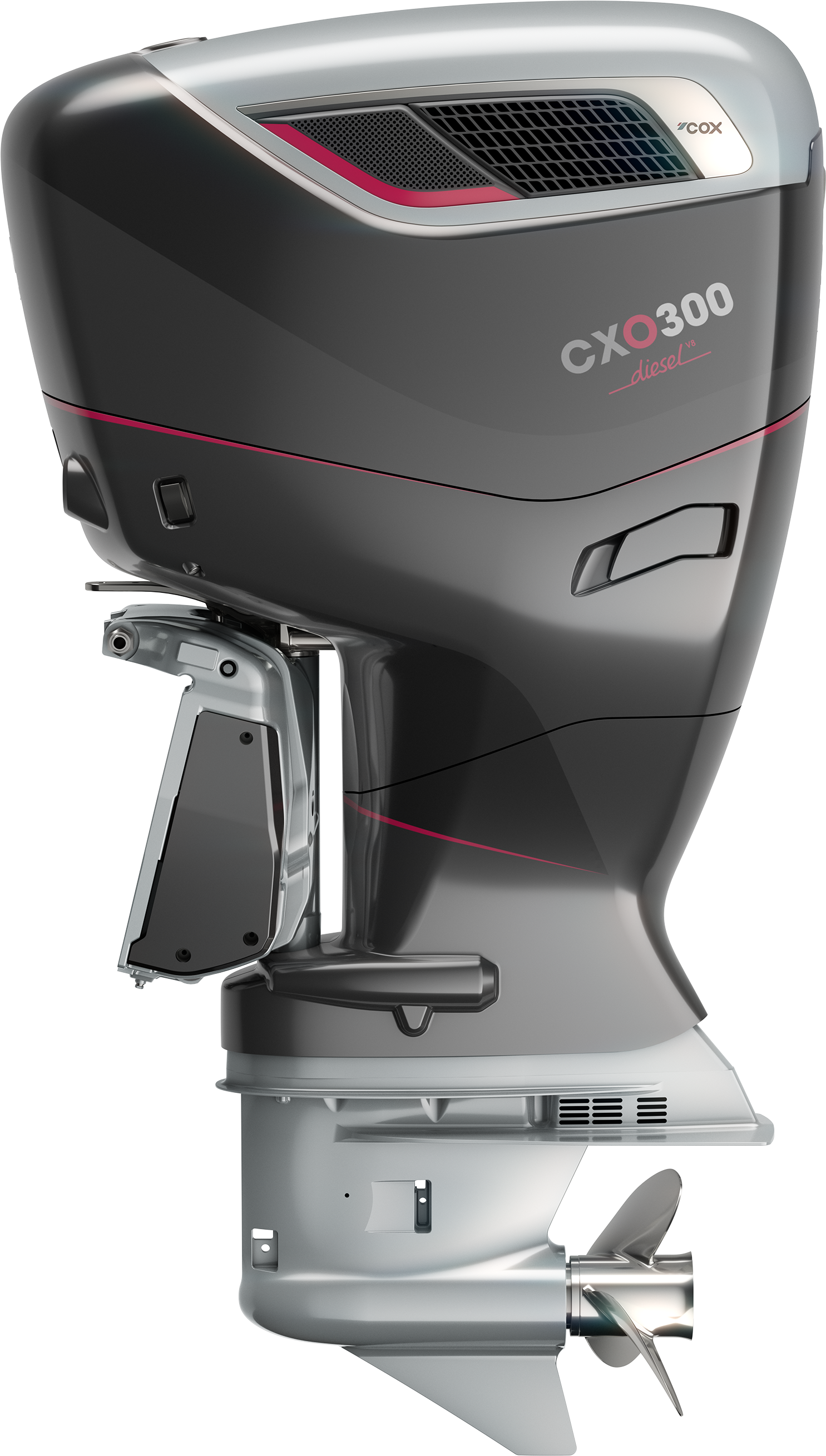 The CXO300 has been designed and developed in-house from the ground up for professional maritime use in collaboration with Ricardo, one of the world's leading engineering and environmental consultancies. Ricardo is highly regarded for its expertise and knowledge in areas such as strict emissions legislation and other environmental regulations in this sector.

Customers are offered a black cowling as standard or the option of a sleeker white cowling design, which is generally the preferred choice of recreational and superyacht owners.  Goran Bozic stated 'that the future of the product could provide superyacht owners with even more choice with cosmetically matching cowling …. But that's for further down the line'.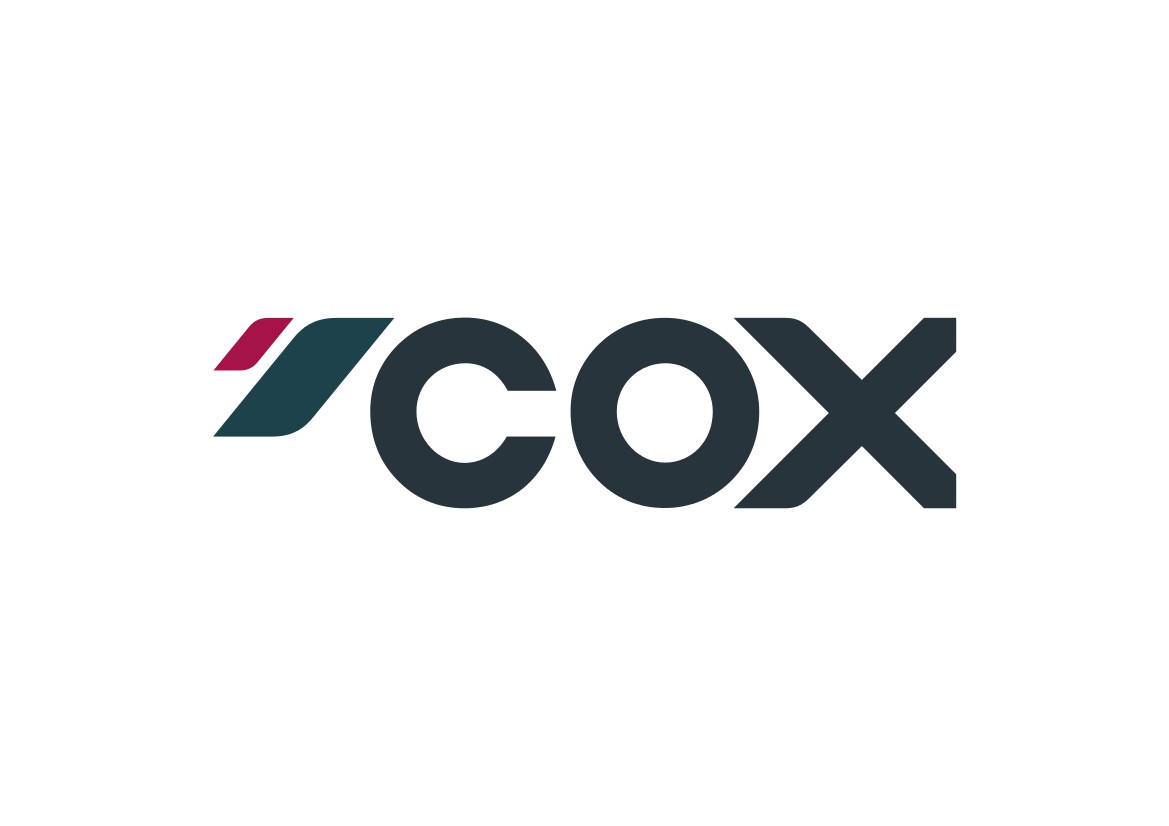 For more information visit: